Qualifications
Kelin bio
through the ISO9001:2000 international quality management system certification, the Chinese Academy of Sciences Institute of microbiology test report for the record of foreign trade managers, France that high quality of
Cordyceps sinensis
.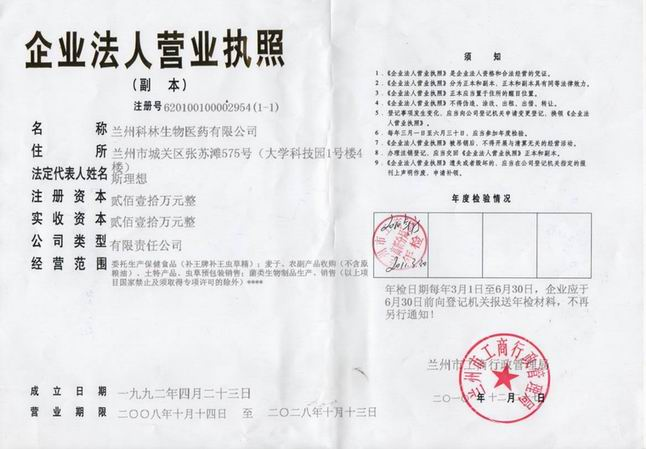 The business license of enterprise legal person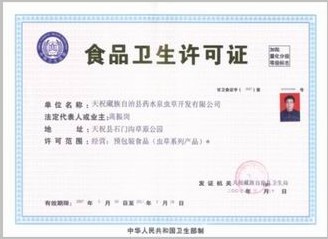 Food sanitation license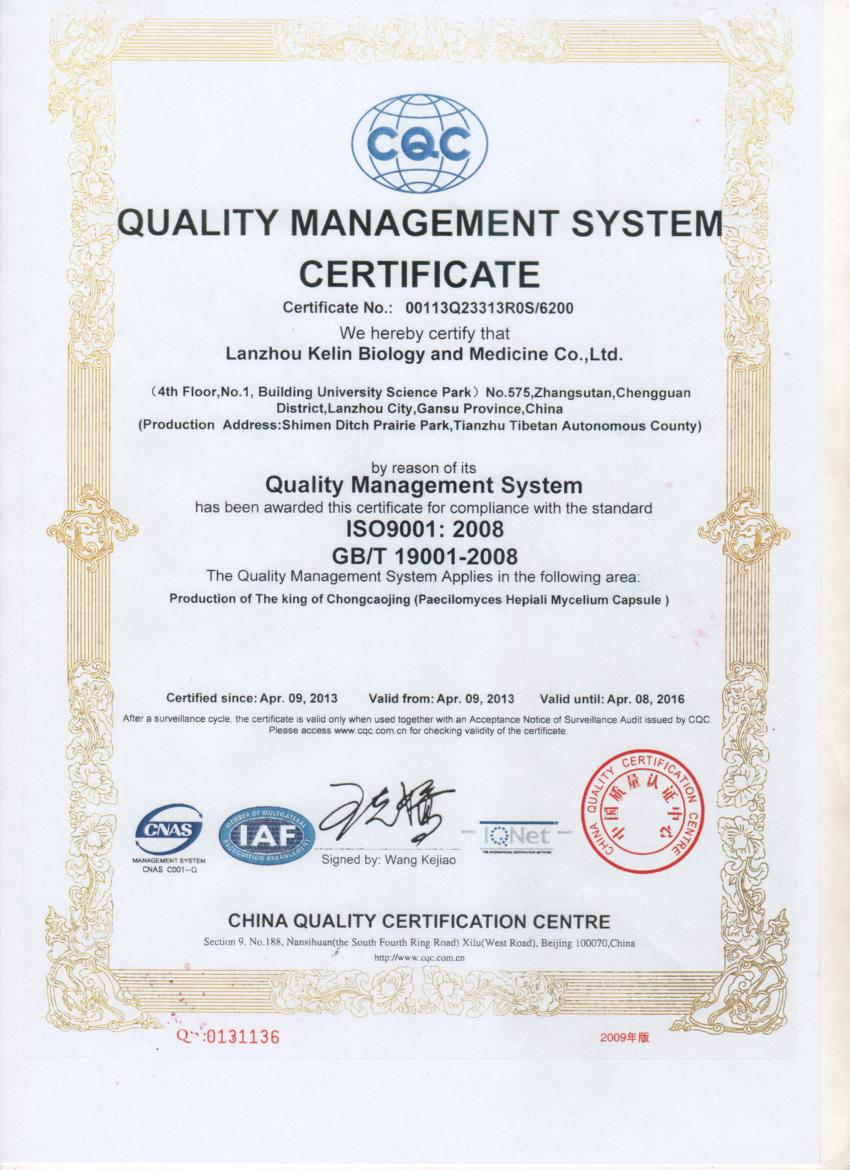 The ISO9001:2000 international quality management system certification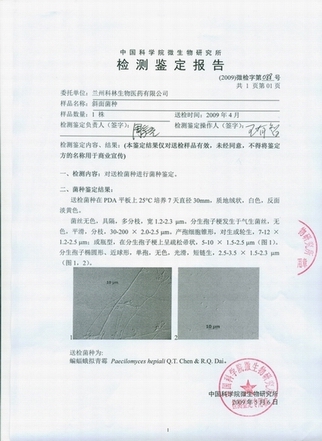 National Academy of Sciences Institute of microbiology reports
Test report of the State Sports General Administration of China.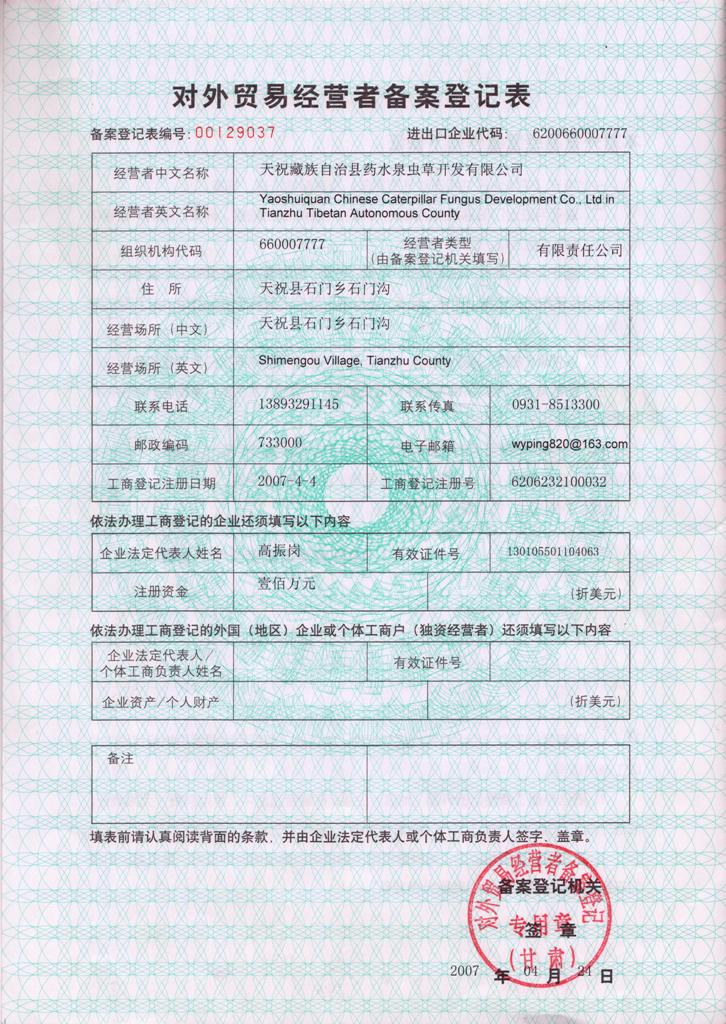 For the record of foreign trade managers allow sales in areas of China outside the big occasion.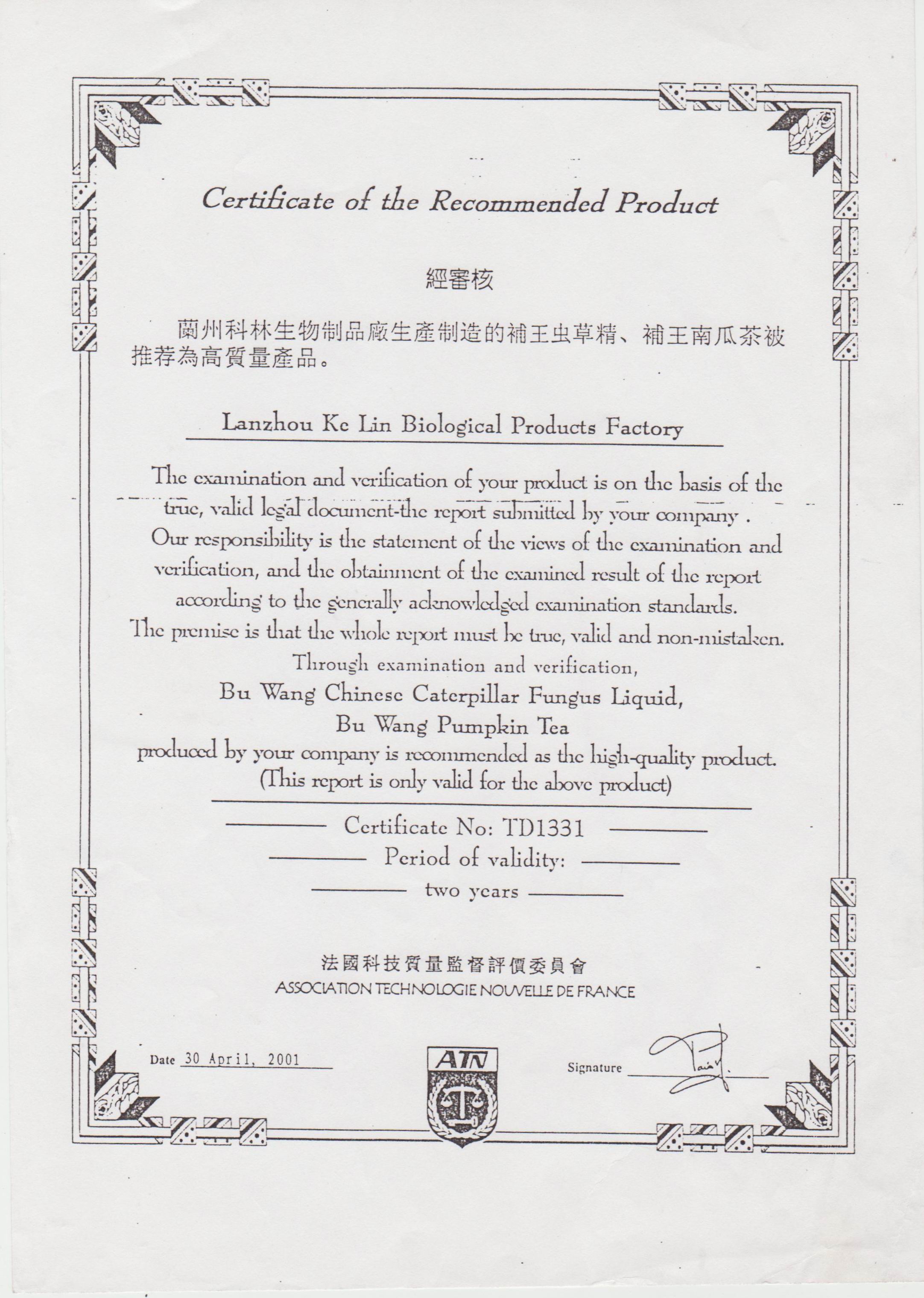 France determination of high quality of the Cordyceps sinensis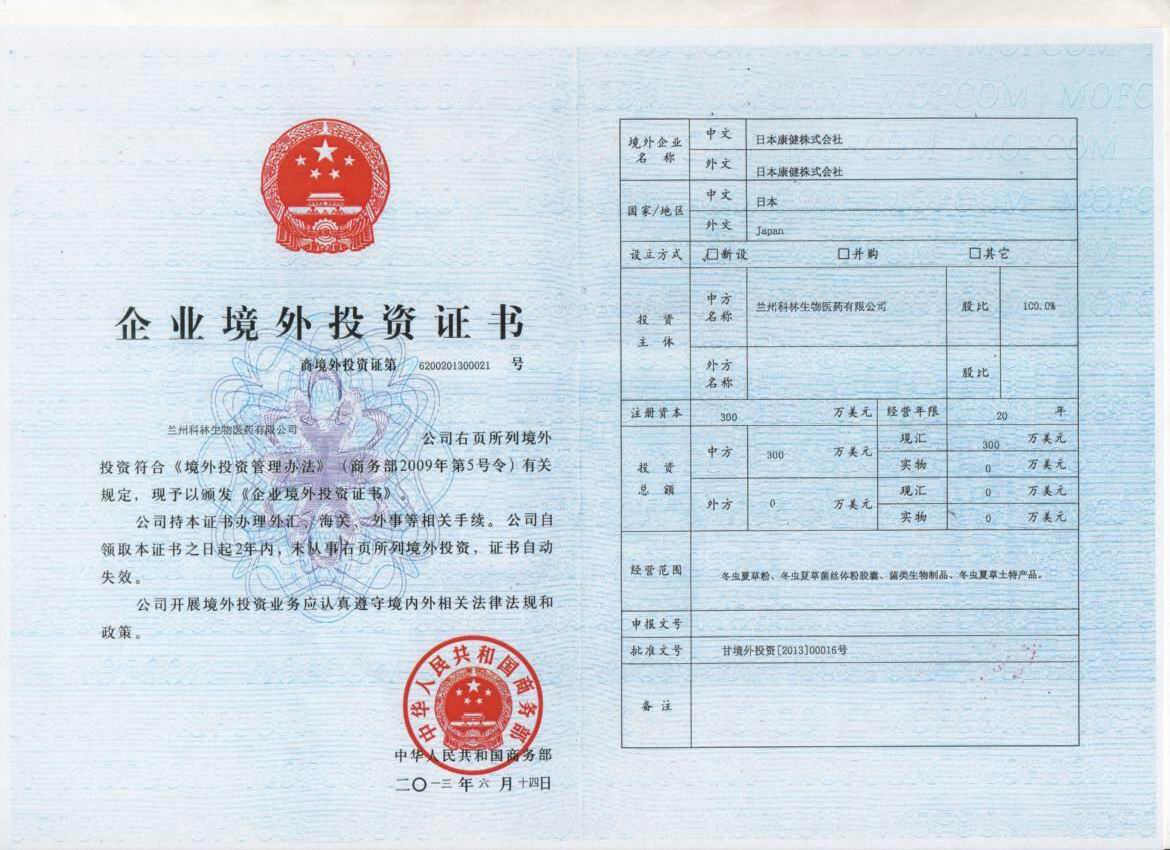 Japanese investment certificate
TONG REN TANG (HONG KONG) Iinternational group company total distribution